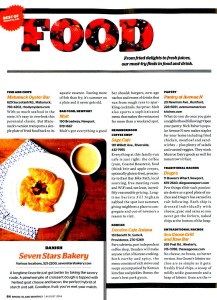 A few miles from my house is a very nice cafe that sells great coffee, tea, gluten free baked goods and crepes with various sweet and savory fillings. I love that they sell crafts, jewelry and art by local artists. The ambiance is warm and welcoming. And their excellence is now in the spotlight with their selection as an editor's pick as best neighborhood cafe in the whole state of RI in this year's Best of Rhode Island awards from Rhode Island Monthly Magazine.
This month art prints by Sri Chinmoy adorn the walls of the cafe in honor of the fact that the Peace Run arrives in Rhode Island on Tuesday August 12th. Every two years the Peace Run crosses from the East Coast to the West Coast and back again to finish in New York near the United Nations. In Rhode Island, we will have ceremonies at the Pawtucket Main St. Peace Bridge, Providence City Hall, the Coventry Recreation Center and Beach Pond in Exeter at the border of Ct.
So stop in to the Sage Cafe and try a delicious crepe, gluten free or regular with some fresh brewed herbal iced tea and drink in the colorful, inspiring and uplifting art throughout the cafe for the month of August.